This was an excellent platform game from ages ago. Even if everyone had a fansite about it, it'd still be underrated. This game, however, had very low breast content, which is probably why Evk never reviewed it. That and he can only review games he hates because otherwise his review would sound like this:
"So, this game was good. You should love it and play it and maybe take it on long walks on the beach. It had good play control. MAN! I sure HATE these games with good play control! They uh, move and stuff. SHUT UP!"
Then he'd probably resort to breast content.



Didn't they actually review that once? Didn't the review suck?



You're right. Moving on, this game had a bunch of boring stuff in it I'm sure you don't care about. But then the game added a much needed new twist to the Castlevania series- familiars. Sure it had hit points and levels, and equippable weapons and relics, but those don't have quite the appeal as the ability to summon a little friend to help you.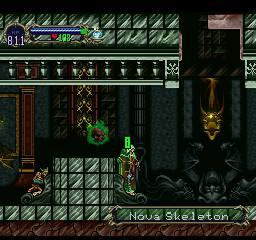 Some of these guardian spirits are more useful than others, but they all have their useful points. And like all good summoners, you have to take the time to know how to use them all for each situation. This was part of the challenge and skill of the game.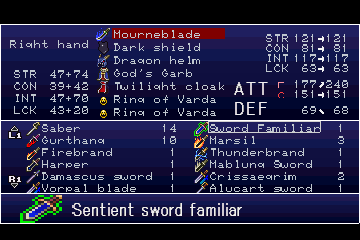 In conclusion, this game was great, but the summoning aspects were an added bonus. Perhaps we could have an all-summoning game in the near future, perhaps based on Maria and her amazing MonkeyBearBatFishDogWhale. That is something I'd love to see. THE END



...



...



What, that's it?



Well, what would you add?



Aren't you going to talk about the play control or graphics or bad voice acting?



Nope.



Not even any jokes? References to smelling my blood?



Nope.



Aren't you at least going to give it a rating of at most 3/10 in every field and then make the overall score a 9?



Er, nope.



...



...



How about that beer?



How about we forget this shitty review and work on our next feature. I'm thinking of interviewing Odin next for Summoner's Stove. What do you think?


Nall: What do you mean "Summoner's Stove!?" I think this site should be called "Nall's Stove!"



What? That doesn't even make any sense! And besides, you're just a bit character from Game Arts. Your job here is finished.


But if I revive count Dracula, then I can be interviewed forever! I mean, FISH! LET'S GET SOME MORE FISH HERE! COME ON, YOU'VE GOT TO GET UP!



This is making less and less sense.


....!



NO. We are NOT calling this "Alundra's Stove!"



HEY HEY! We're back! I was getting drunk again and having sex with my mattress.



Didn't Lassie tell you I was trapped down the well?!


Well, if it isn't the reject crew. I heard this place was vacant so I came here to sleep in my own filth under some cardboard boxes. I'm thinking of renaming this place "THE BIG WHALE" and putting pictures of my cat here. LOOK! HE'S IN THE BATHTUB! HIGH-LARIOUS!


STOP IT, UR ALL BEING TOO SARCASTIC!1> NAME SALAMADOS STOVE BAD NAEM, YOU CAN'T HAVE JOKE PAGE WITH NAM LIKE THAT. TIHS SITE SHOUDL BE CALLED: MAXIMUM ONION MIRACLE HOUSE OF SPINACH! BECAUS SHOULDNT BE ABUT VIDEO GAMES!!11 RIGHT NOW IT IS SOOO GAY



Man, I was WONDERING why I kept putting my dick in other men. That must by why.


| | |
| --- | --- |
| |[ | I THINK THIS SITE SHOULD BE CALLED SADBOT'S STOVE. I MEAN, PLEASE SOMEONE RID ME OF THIS HORRIBLE PAIN THAT IS EXISTENCE. |

I - that's the last straw. You're all fired. Go on! Get outta here!



Well who should we replace them with?



How about Doppler, the dog who teaches my Telecommunications class?

I think in this case, we lose.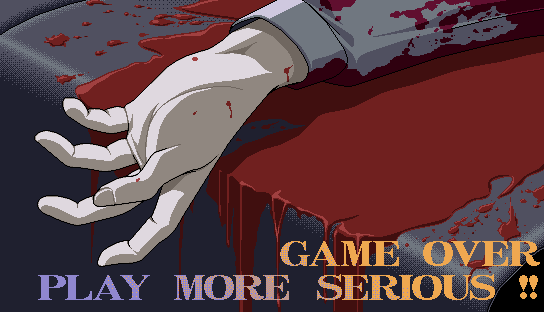 Written by WrexSoul and posted on 10-06-01.
This article is ©2001 Zach Francks.
WrexSoul@salamando.net